Well, I checked my letterbox one last time today just to make sure, but what I have suspected all along appears to be true: nobody is going to ask me to write the
BFI Classics
monograph on Ken Russell's 1975 movie
Tommy
. Huh. How about that.
So: bugger them. I have a blog and I'm not afraid to use it. I'll say what I have to say about
Tommy
and just publish it myself, here, in episodes and instalments: let's call this an experiment in self-education / criticism using the blog medium (and that means inviting and using reader conversation and feedback.) I hope this will be fun. I think it will. We'll see.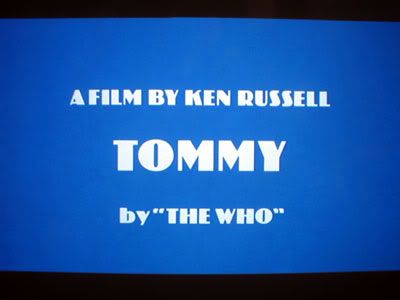 Tommy
is a movie that is very important to me. I'll have more to say tomorrow. Talk to you then.