Imagine being a chicken: you have the cats all under your thumb, you eat anything you see, you dig holes in the dirt and grovel around in them, you spend three or four hours a day pecking at the back door, when it gets dark you go to sleep standing on a stick inside a palatial mcmansion which you own outright.
You have it all figured out and everything's pretty sweet. Then one day when you're least expecting it this comes out your bum: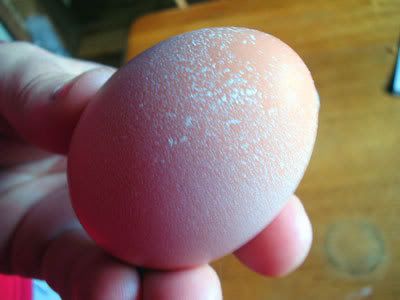 And supposedly the election will be called today also. It had better be.
UPDATE: D. tells me now that
he
laid this one. What an utterly disgusting and horrible thought. I don't know what's worse, that I ate half or that he ate half himself. (It was a double-yolker.)