One of the many enjoyable things about life drawing was comparing the various ways a number of people draw the same figure. In part the variations came about because we all stood in different parts of the room. But they also expressed basic differences in how we saw "the world".
Here is a drawing of mine: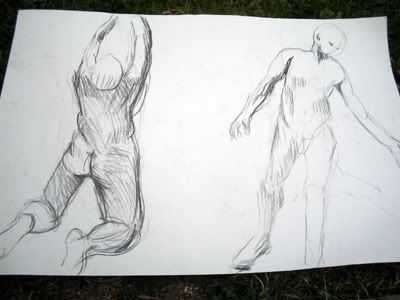 Both figures are the same model - these are really quick drawings just to loosen up the arm and eye, and it's not necessary to use a fresh bit of paper for each drawing.
Here's Dorian's representation of the same two poses.