Fell off the blog back there and hit the ground a bit hard / awkwardly. I know now the smart thing to do would've been to get back on straight away and never mind the aches and pains, but instead I let the fear get the better of me. And consequently there are eight hundred unread posts in my Bloglines feed and several important (or at least blogworthy) events in my recent life have gone unblogged.
On the plus side, for you, you have been spared an indeterminate number of long and undignified rants about the badness of the Govt, the stupidness of some people, the grasping cupidity of some local councils, and the uncalled-for nastiness of the personal assistants of some Important types. Here's the thing: someone else surely blogged about most of this stuff while I was gone and did a better job of it into the bargain....so it doesn't matter! There are enough blogs now for some of us to slack off with impunity, and yet nobody is sent away bored. An almost perfect state of affairs I would say.
Merely for posterity, then, here is a chronicle of recent events.
CANBERRA, THE SOUTH COAST OF NSW, THE SNOWY MOUNTAINS
Dorian and I went to the above places for a few days to go to my grandmother's ninetieth birthday party and to visit my parents. My grandmother reads this blog sometimes. She's a fan of Late Night Live: that makes two of us in this family. In Canberra we had the great pleasure of meeting up with Cristy and Lily, Duckie, BB and Bumblebee, and Zoe, Sage, Owen and Jethro, at Zoe's place. We also took in some of the local sights and attractions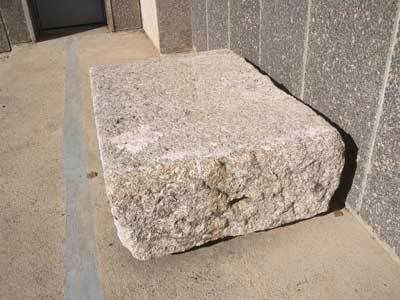 This chunk of rock was in a Bridge in England and now it is under a Bridge over Lake Burley Griffin: just like other chunks of the original bridge which were given out to various Commonwealth countries so we will never forget the mother country. Hurrah!
PIRATE DOORS
Are up.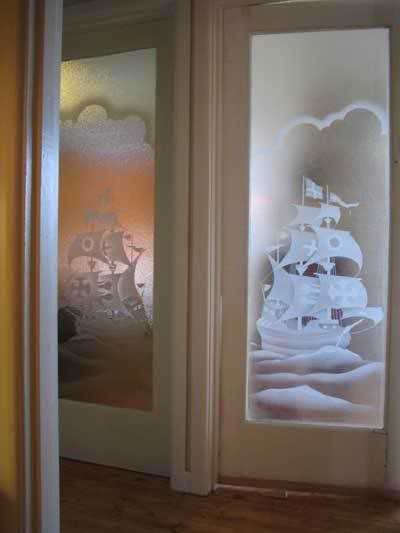 At long last. The one on the left is a bit warped and the one on the right is not yet painted, but I'm sure you will agree they look oarsome, or should that be arrrsome? Anyway, so good as to be almost worth the effort.
We also painted the bedroom a lovely shade of fifties green to go with the cream woodwork, especially to annoy Robin Boyd. What it needs now is some Art.
LIFE DRAWING
Dorian and I have been going to a Wednesday night Life Drawing class at the arts centre that he manages. A nude person stands (or lies) in the middle and everyone else draws pictures of them.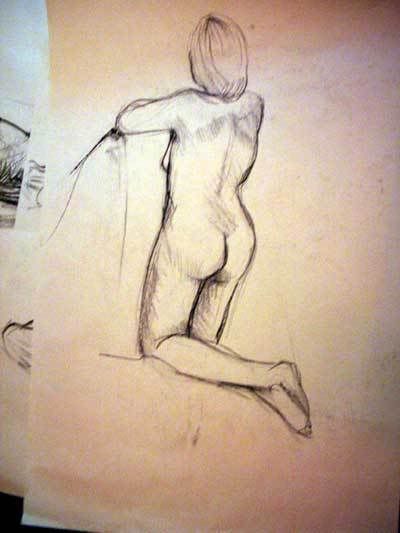 THE CAT'S PYJAMA PARTY.....THAT NEVER ENDS
My friend Carol is going to teach EngLit at Lignan University in Hong Kong for a year and her two cats are staying with us.
They got here on Friday.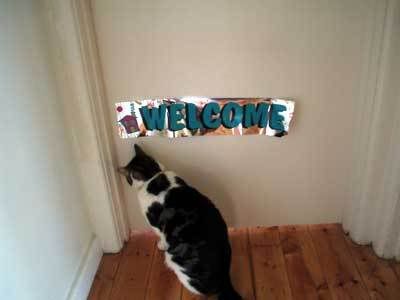 Their names are Alby and Pud (rhymes with 'bud'). It's excellent for Basil to have some cats to play with although he doesn't exactly realise this himself, not just yet. He's alert but not alarmed and, on the whole, behaving with admirable discretion and maturity. There is a faintly wearing atmosphere of tension in the house as various individuals tiptoe about and peer nervously around corners but I'm happy to say it's tapering off under the happy influence of plentiful bowls of flaked tuna, ticklings with peacock feathers, and the heater in the evening.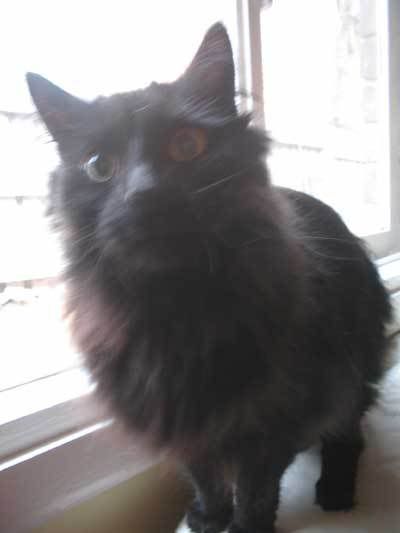 Alby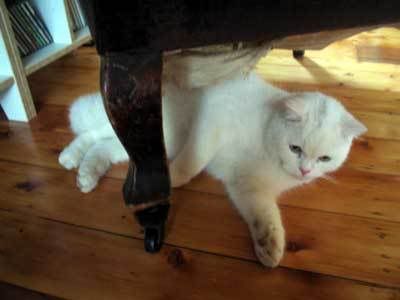 Pud
Pud is settling in very well. Alby not so much; or maybe it's just taking him a bit longer to get used to all the newness. The pair of them sleep under the sofabed in the back room and come out during the day, Pud to eat and to play the kinds of games a not very smart cat enjoys so much, and Alby to slink about looking freaked out of his mind. One activity he doesn't mind is sitting on my lap with a black mohair jumper draped over him so he can't see anything scary. And so it came to pass that on Saturday I read an Agatha Christie novel and yesterday I watched six hours of television.
RETHINKING JANE AUSTEN
Is getting along splendidly and proving extremely enjoyable in every way. Here's a thing, though: about 55 students, and only one of them is male.