Sophie said she wanted to see photos of the fruits of the most recent adventures in wallpaperin' -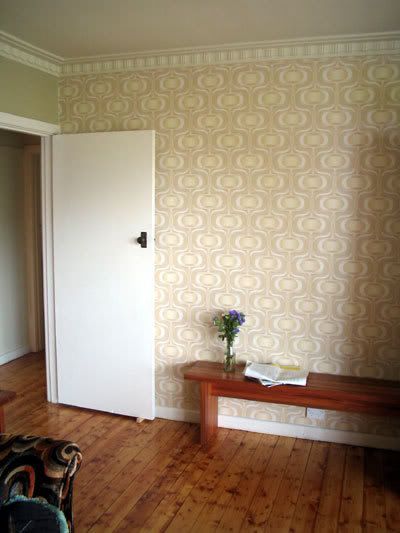 close-up: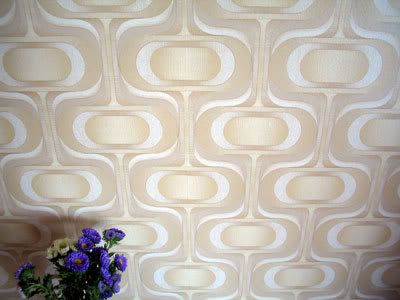 It looks awesome, but we made a mistake, you will notice if you look at the picture long enough (please humour me in my fancy that it's not instantly visible.) We thought the paper didn't have a direction, and it does. And because we turned the roll with each cut so that we didn't have to waste lots of paper to match up the pattern repeats, there are weird zones. (Features!)
Well, it doesn't matter: this was an evening's work and $50 worth of paper.
Becoming Jane
, by contrast, took several years to make and cost twenty-one million dollars, and still turned out profoundly embarrassing.