Flemington is not a suburb that I am particularly interested in, nevertheless, I have wondered reasonably often about this structure on top of the Housing Commission flats in Racecourse Rd. It is interesting how it cantilevers off the edge of the top of the flats. Yopu can't see that in this photograph. I took a picture because somebody here is bound to know what it is. We though it was probably a community centre or meeting hall of some sort.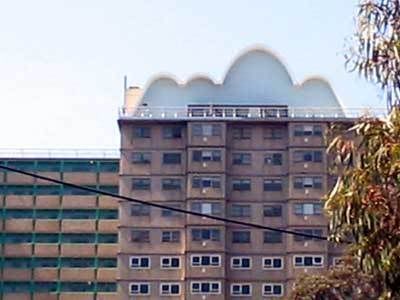 I also saw a horse-drawn carriage in the drive through at McDonald's. Gross.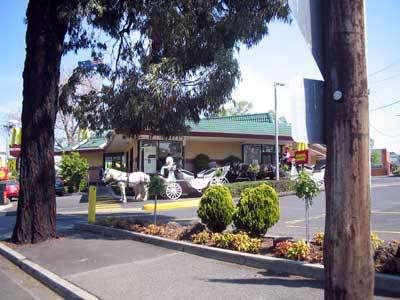 We were in Flemington to watch a house being auctioned. We are looking for a house to buy. The one we looked at yesterday was advertised at about $270,000 plus but sold for $344,000. Not worth it. Then later on in Northcote about sixty people turned up to look at a frightening little time capsule straight from the 1950s. Only two windows in that house opened directly onto the outside and one of the two bedrooms opened off the kitchen.