Matching His n Hers, His n His, and Hers n Hers handknits for your viewing pleasure. The graphic designers and photographers who put together Patons knitting patterns in the last decades of the twentieth century made heroic contributions to Australian society and culture which deserve far greater recognition and acclaim than they have yet received. In addition to the obvious difficulties associated with making handknitted jumpers look not-appalling, there is the challenge (probably insurmountable) of photographing two people wearing variations on the same thing without making them look too much like cultists or frumpy sexual deviants.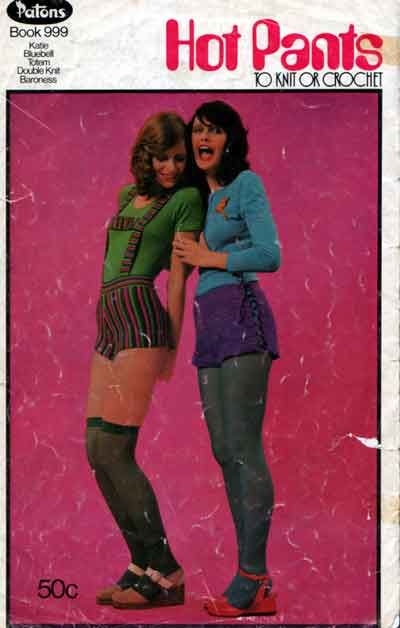 Knit up one of these jumpers and who knows? you too could find yourself at the school fete being sexually harrassed by Evel Knievel.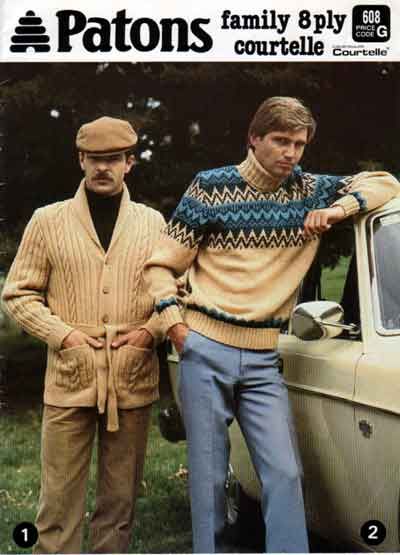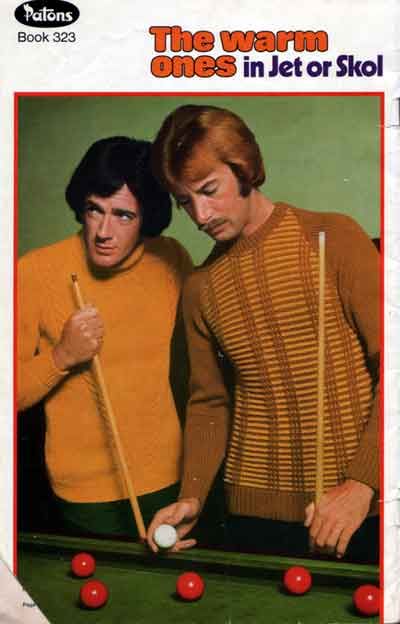 I will never, never part with "The Warm Ones."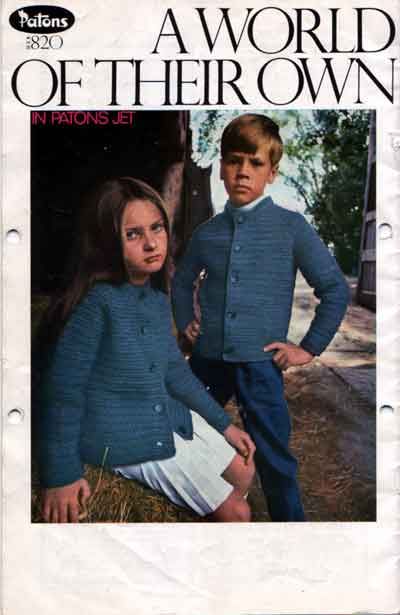 A World of Their Own...where They Plot Your Death.