Wayne from
Toolybird
nominated the red blob-thing protruding from Melbourne Central for a bit of statue-post investigative journalism.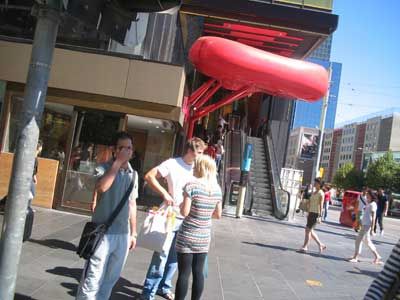 Well, I'm pretty sure it's not a statue, but what
is
it? A pomo magic mushroom? An artist's impression of your liver after dining in the food court at the top of the escalator? One of the sticky beanbags we had to sit upon in the "kids" cinema, also reached via this escalator, when we saw
Hustle & Flow
last Sunday?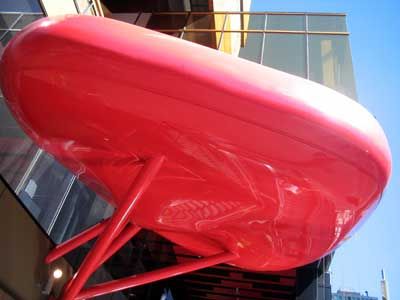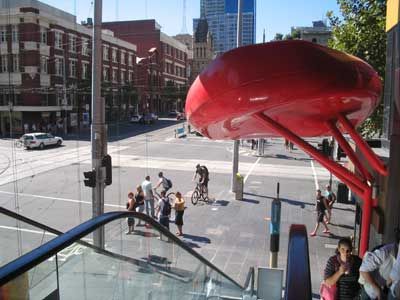 Come on then, if you know what it is / is for / is all about, enlighten us.