Zoe!
Thank you!!!!!!!
As a recovering ebay addict I've ripped open some mighty fine parcels in my day...but none to compare with what I found in the mailbox this evening. Oh, oh, oh, oh my. I didn't see it until 7 o'clock, and the postie comes around at about 11am, so the precious was poking out of the letterbox for eight whole hours in full vulnerable view of whoever happened to wander by...god I hate to think what might have happened to it.
This is what was inside the envelope: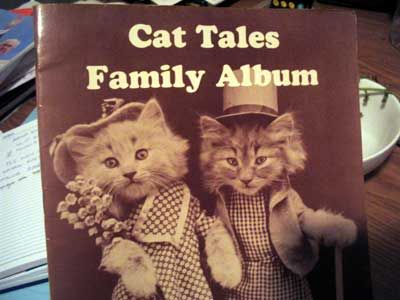 YES! YES! yesyesyesyesyes. YES. "Cat Tales: A Family Album" *hyperventilates* featuring photographs by the legendary, world famous Harry Whittier Frees, unsung genius and grandfather of early bizarro costumed kitty photography.

Just look.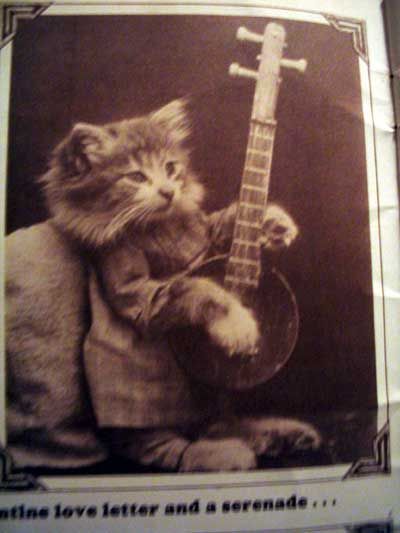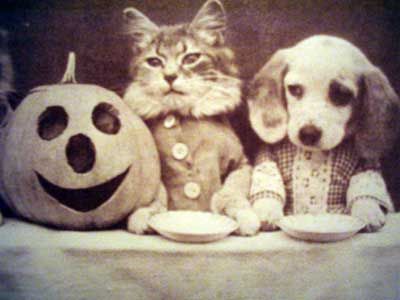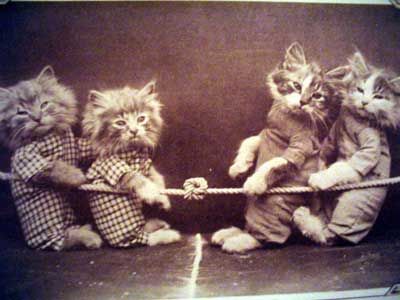 It's a kitten tug-of-war, yes, it really is. *dances*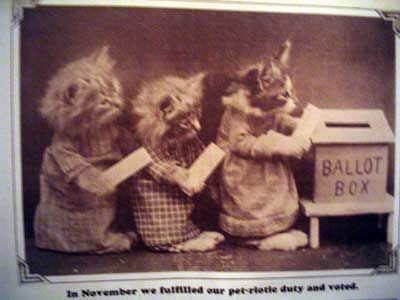 I am a fluffball and I vote.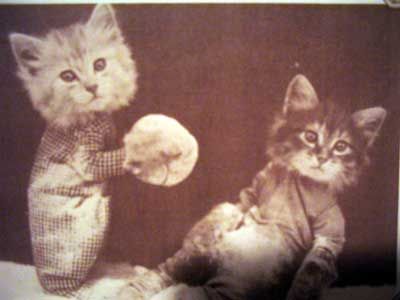 Hey, I recognise these two from somewhere...

hang on... can't place them..... oh. No. I was thinking of something else. Something entirely different.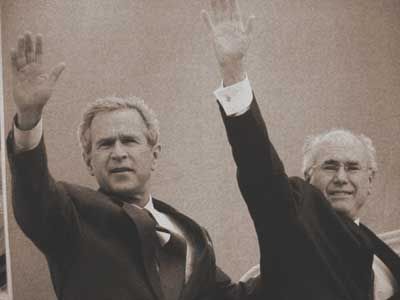 Basil says thanks too.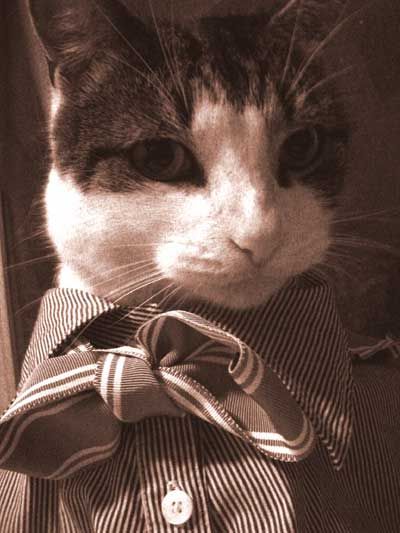 go to main page