I have all the windows open while the morning is still cool, and a few minutes ago I heard kookaburras chuckling to each other out in the trees outside. The usual avian crowd consists of mynahs and sparrows, magpies, butcher birds, cockies, galahs, tits and lorikeets, plus an occasional tawny frogmouth, but I've never seen or heard a kookaburra here before. I hurried outside and well, there they were. The butcher birds here are highly territorial and moved them on before I could take a picture. But it was great to see them looking so insouciant and perky right in the middle of suburbia.
These are the trees the birds come for: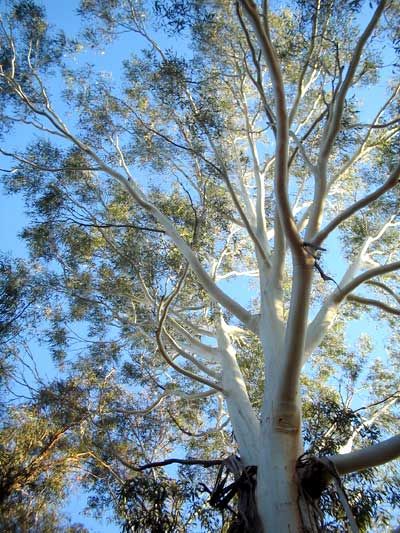 All the birds really seem to like this one, which is quite dead and will have to come down sooner or later before it falls on somebody.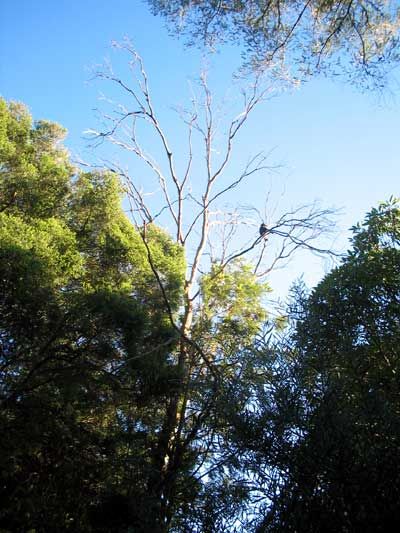 I'm in a good mood this morning, partly because I just read a really cranky review of a set of stupid books about adaptation studies. But also because I managed to make it through week one without falling over.