There's really no point making further well-meaning resolutions about not bringing home more of the crap everyday folk leave behind.
This afternoon we found a couple of hundred Educational posters, from the 1950s-1970s, abandoned outside the local state primary school. Lots of maps, shitloads of Qantas and TAA ("The Friendly Way") propaganda, Science, Industry, Nations, History, Culture, Geography, Peoples, Animals, Meat, Not Getting Run Over, and more. And more. And more!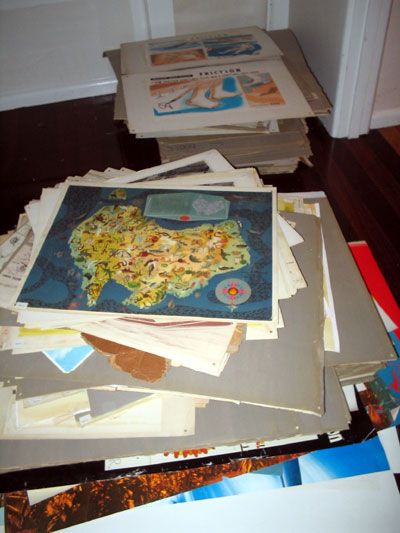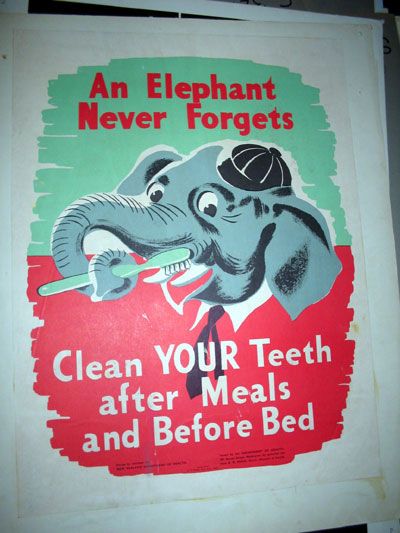 What kind of person chucks this out??? (An elephant-hater with no teeth, presumably.)
Under the fold is a small taste of the papery charms and glories that somebody thought belonged at the recycling depot.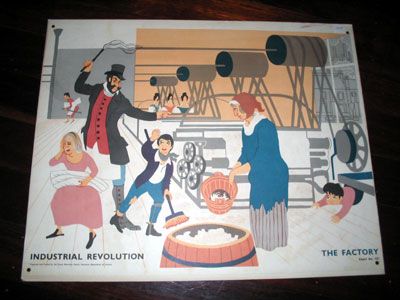 Factory owners used to flog children and depressed old ladies in the days of WorkChoices the Industrial Revolution.




Inculcating sound Rodent-destroying principles into our young has always been one of the most joyous prerogatives of primary school teachers. (Next to teaching about Ceylon Tea, In Pictures.)





Many facets of Australian life are represented in the syllabus of yesteryear. Here is a scene representing Dr Flynn's flying Doctors, 1952.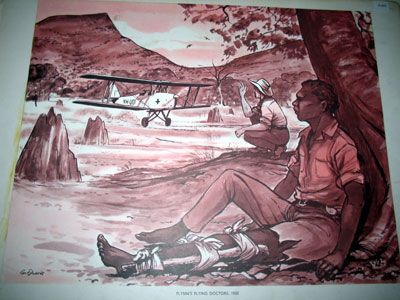 And here is a scene depicting some meat. There are many posters about meat in this selection. I chose this one because it is a) cooked meat and b) relieved slightly with vegetables, unlike all the others.





Now you know all there is to know about eyeball science!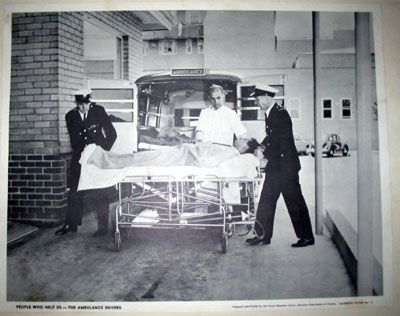 "The Ambulance Drivers", from a nightmarish sequence about The People Who Help Us, featuring also the men in white coats and the TB ward nursing sisters.




Or perhaps that ought to be the hydatids ward sisters. I hope you dog owners will remember not to feed your dogs raw lungs, ugh ugh ugh.

Child pedagogy of yore apparently included a strong focus on Not Getting Run Over.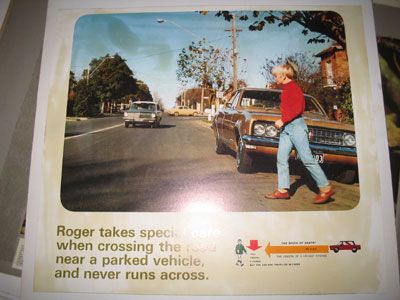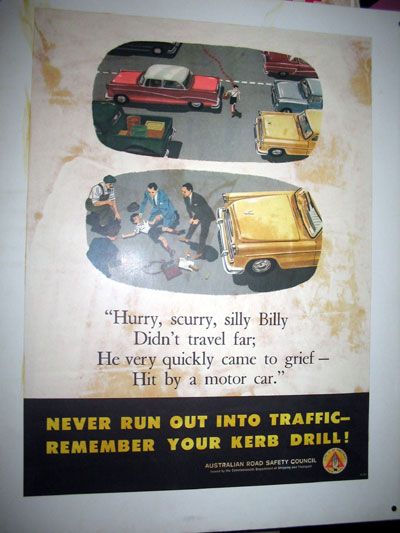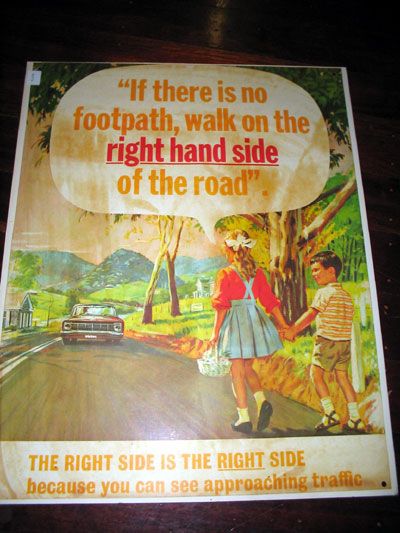 Of course it was always guys driving British-Designed sports cars that you really needed to look out for. Other Brit design classics in the series included a P & O cruise ship and the seriously funky interior of a train carriage circa 1965. I can just imagine a room full of seven year olds in suburban Melbourne in the 1970s having to learn about Britain's superior industrial capabilities.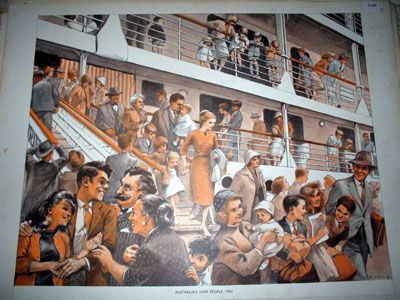 Australia's New People, 1954.


I really don't know what I'm going to do with them all. I just didn't want them to be thrown out.


go to main page