STEP ONE
Go to best material shop in world, conveniently located about half-an-hour's walk from your house.
Buy:
1m shiny printed acetate taffeta, vintage 1960s probably
1m khaki ringspun denim for edgings and backings
1m black ringspun denim for actual bag
1m terracotta ripstop canvas with rubberised waterproof backing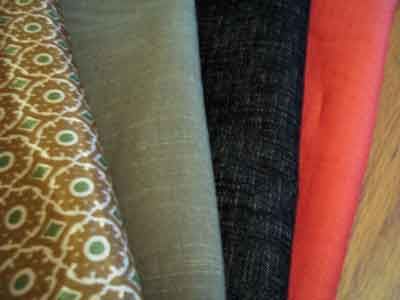 plus a bit of black velcro and some wool wadding. Total cost of materials = less than $25.
You will also need some Pelorian Cat Rock Band patches. These are to prevent those embarrassing mix-ups at airports &c where you accidentally pick up somebody else's bag and vice versa.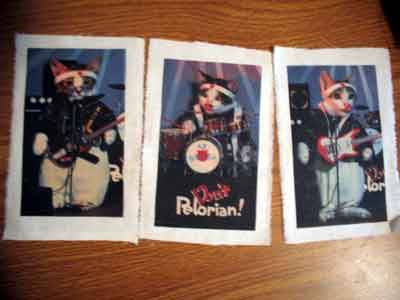 STEP TWO
Make laptop bag out of above materials.
STEP THREE
There is no step three. The bag is finished now! Duuuuh!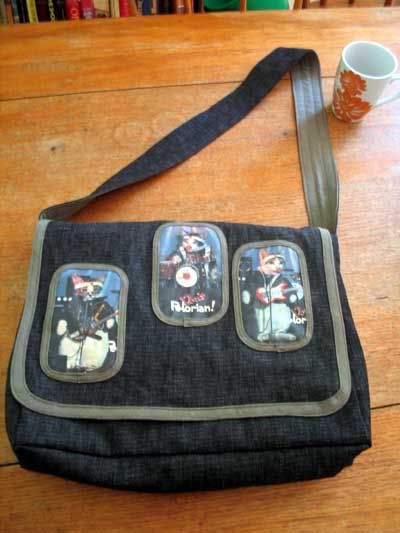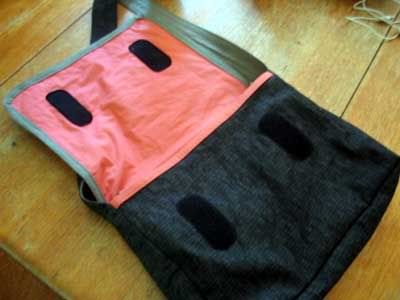 It's black denim outside and orange inside. There are three compartments:
one at the front that extends the width of the bag, another at the back for books and junk, back section also has pockets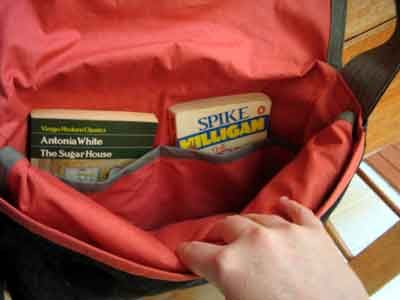 Middle section is where the laptop goes. Since I want to be able to use the bag without the laptop, the built-in middle section is just a kind of wide pocket with an internal flap that closes over it. The actual laptop has a separate padded sleeve which fits over it, the whole thing is then placed inside the bag. If the laptop isn't needed that day, the inner sleeve stays at home as well.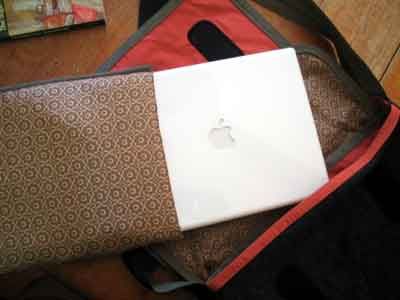 Like so.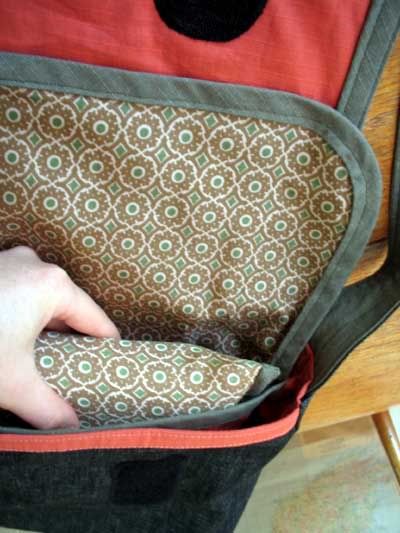 Functional
and
um, pelorian.