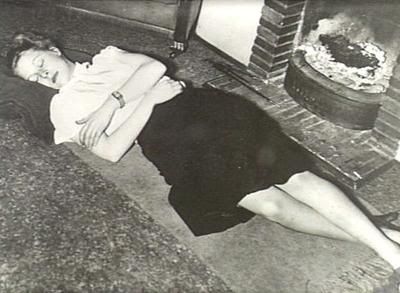 Mid June. I'm entering the part of the year when warm quiet rooms, fewer hours of sunlight, and long periods of time sitting at a desk reading, combine to make it nearly impossible for me to stay awake all through the day. Right now my eyelids are heavy and drooping, even though I've just come in, five minutes ago, from a thick black espresso followed by a long walk around outside in the cold dry air. Up until the beginning of 2005 I shared my office here at Uni with a person who almost never availed himself of the desk space, so when the drowsy fit came over me I'd just lock the door, lie on the floor, and sleep it off. I'd put my head on a thickly ribbed green corduroy cushion brought from home, so as to avoid too much touching of the lovely 1967-installed carpet (which still bears the traces of the weekend a pack of evil seagulls got in through an accidentally-left-open window and had a birdshit party all over every horizontal surface, including the tops of the books on the shelves.) One afternoon I arose from my corduroy pillow refreshed and went out to the common room for a drink of water before the next tutorial; in the kitchen a professor pointed out I had a very fetching pink and white 'ridged' imprint effect pressed into the entire left side of my face. What a fine way to earn the respect and admiration of one's students and colleagues.
I get sleepy in libraries, too. The domed reading room at the State Library is my favourite place for writing, but I'm fairly sure I've never made it through a day there without putting my head on the desk and closing my eyes for fifteen minutes. How embarrassment. At least I'm not the only one - every day you'll see somebody in there dozing off over their books. The back view is generally the most entertaining, I find.
One morning last year I was sitting in the reading room trying hard to understand something i'd written when a strange woman came over to my table. Basically, she wanted me to pretend to be asleep so she could take my photograph; she was making a collection of pictures of people asleep in libraries, or so she said. (Doesn't it seem a bit stupid to think up a project like that then go around basically faking it?) I was a bit annoyed at being interrupted that way, and besides I knew I'd feel really silly: so I said no. But she asked again! She really liked the colour of my jumper, she said. What a nerve....
Relative to the falling-asleep at desks, I thought I'd heard somewhere that sitting at a table or desk and looking down at a book or something laid flat on the surface positions one's head, spine, and eyes into the configuration that's the same one the body adopts for sleep, and so the compulsion to sleep is particularly strong. But I can't find any hint of that on the net, today. Maybe I made it up.
I haven't had too much bad luck as a teacher with sleepy students, fortunately, but I've worked alongside several people who seem to find it impossible to stay awake in meetings & research seminars & the like. Personally, I love it when somebody goes to sleep in the middle of an interminable and interminably dull speech or paper. At a single stroke it absolves you from registering any sort of protest yourself as well as from paying any further attention to the speaker, and it gives you something interesting to look at. Just as long as Brendan Nelson doesn't twig that sleeping on the job is
apparently a sackable offence
.
Right, back to work.