Did you miss me? I hope not!
Rather than immediately launch into a full blow-by-blow description of all the "fascinating" things that have happened in my life since last Friday, I thought it might be nice to ease my way back into the swing of things by posting some CAT. It's like this. From last Friday evening there was an empty cardoard box sitting on the kitchen table, right underneath the attractive 1970s-era hanging light which gives of a certain amount of heat as well as illumination. Baz likes being warm. He also seems to really enjoy and appreciate cardboard.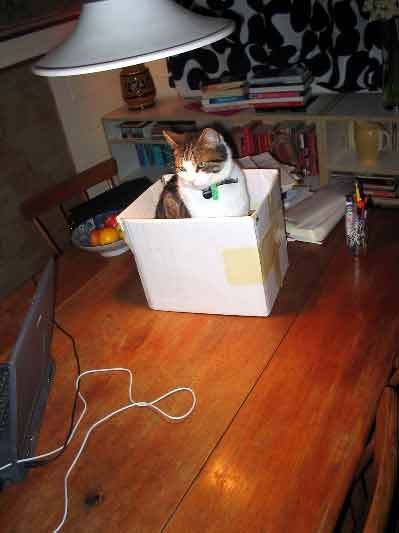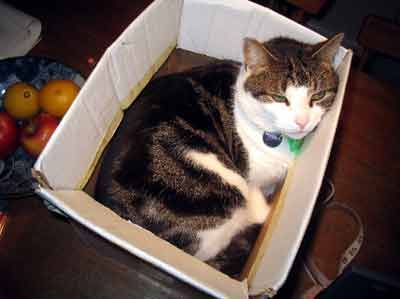 These were all taken at different times / on different days. I'll be sitting here typing, and he will come along and get on the table, sniff the corner of his box a little bit, headbut it a bit, and maybe chew on it a little bit as well, then he'll rear up and hop! into his box. And there he will stay until forcibly removed. The Cardboard Box Cat-Magnet-Trap.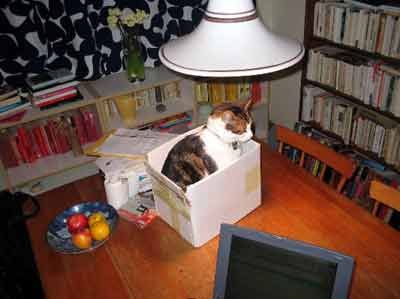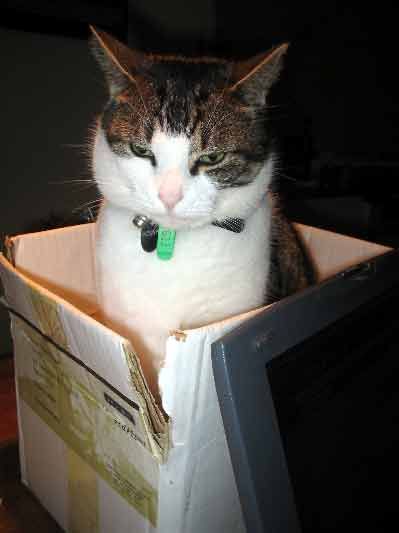 When we want to eat, I just shift the box onto a chair and he quite happily sits there watching us eat and listening to us talk. As far as I can judge he sees nothing abnormal or peculiar about any part of this routine. It's like he thinks he's joining in with whatever it is that we are doing.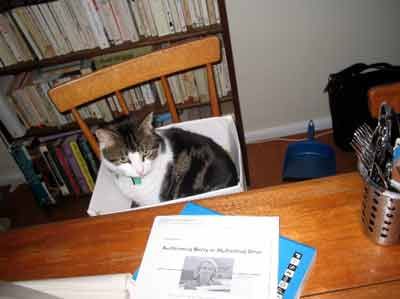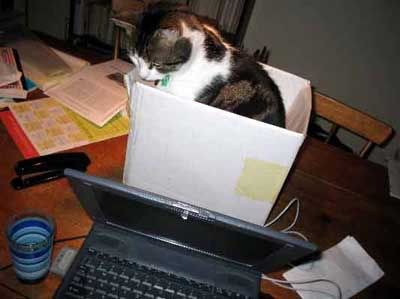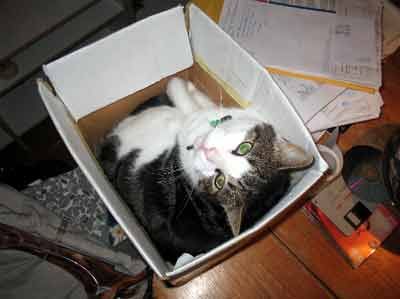 What a catnerd!



go to main page