Clancy
said she'd like to see some of the bags I make, and to be honest, I've done nothing interesting today except make handbags, so here are some (rather bad) photographs.


These all utilise recycled vintage kimono silk, as well as odds and ends of lace, ribbon etc; the only other fabrics used in these are irish linen, and denim in the one with the circlebumps appliqued to the front. I really, really, really like using recycled kimono - it is always beautiful and always surprising. And it's nice to be re-using and re-purposing resources rather than contributing to waste.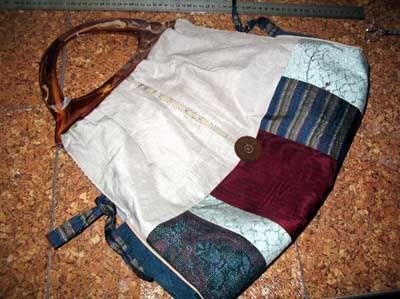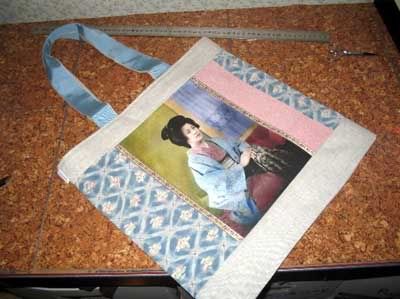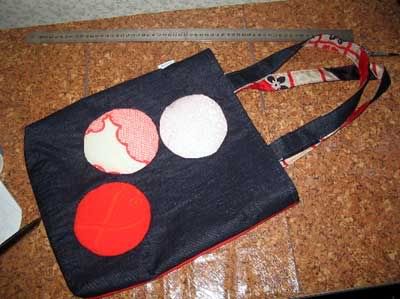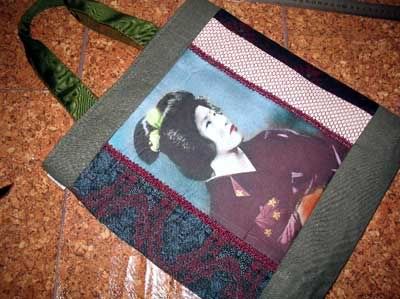 This one is an experiment, I wanted to see how hard / easy the metal purse frame is to use. It's not as hard as I thought. Because the bag part has to be glued into the frame it's a bit fiddly, I got a bit of glue on the outside of the purse. So it will have to be sold for not-very-much. But the next one will be better.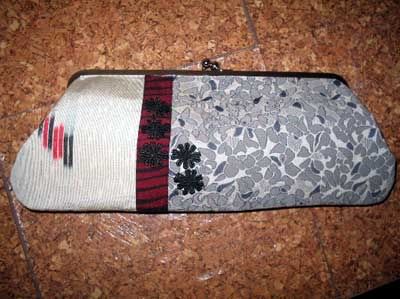 go to main page