It's beginning to get seriously cold in Melbourne. We need new handknitted woolly jumpers. I think we need
matching
handknitted woolly jumpers. The only problem is I can't make up my mind which of these super his n hers combos would look grooviest on us.
There's the Kel and Kath look:
Or possibly the Elvis and Priscilla theme is more "in" this winter.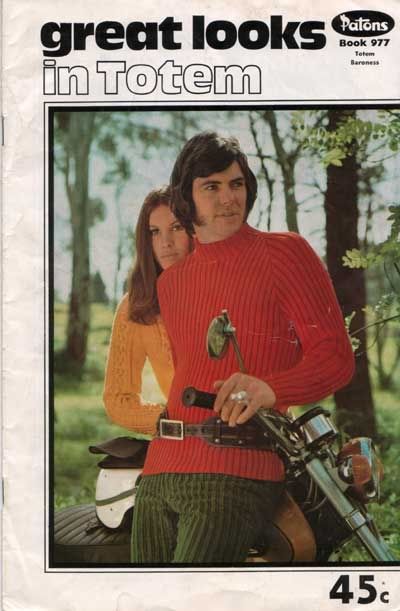 I quite like the "fish-slapping dance" look, personally.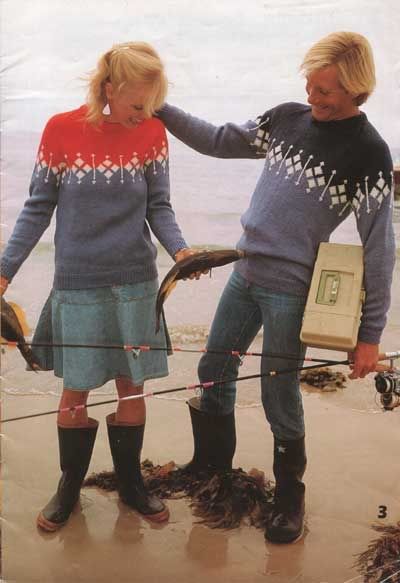 Not entirely sure what's going on here, what with the ballbreaker trousers and the ladywig, but the jumpers are smashing all the same: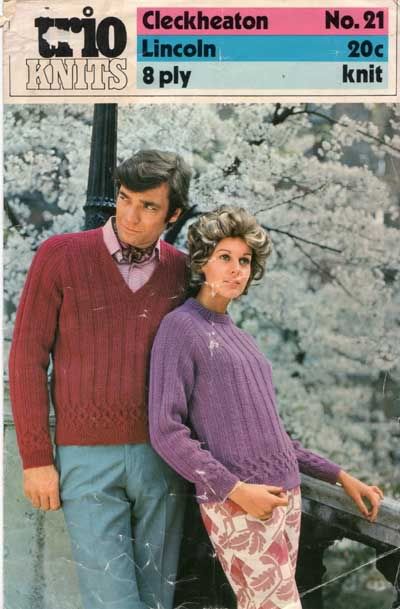 This one repels, confuses, yet deeply attracts me, all at once. Sort of Agent 99 meets Bertie Wooster.
Lacking children, it seems doubtful that we could really ever achieve the full magnificence of the effect pictured here. But Baz might look alright in a poncho.