Here's three or four snaps of the sculptures I liked most from the finalists in this year's
Helen Lempriere Sculpture award
. Sometimes art prizes are a bit of a crock, but this one is usually very good: & the judges of this competition, whoever they are, generally choose the right winners, i reckon. I can't seemt to locate the catalogue, so if you want to know the names of any of there or who made them, sorry can't help ya.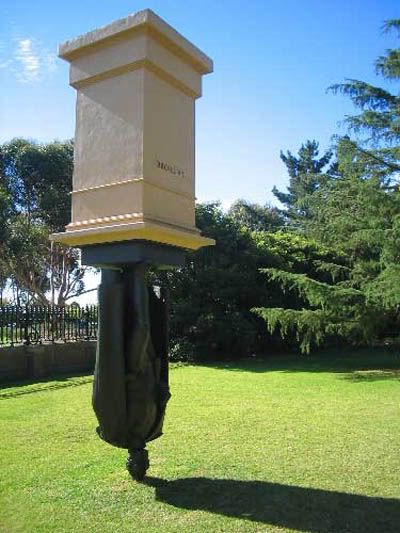 We liked this one, a lot. It's just verging on whimsy-cutesiness, but doesn't quite go there - it's nice when somebody takes that risk but doesn't wholly succumb. The dude on the pedestal, or under it rather, is Charles La Trobe, erstwhile guv'nor.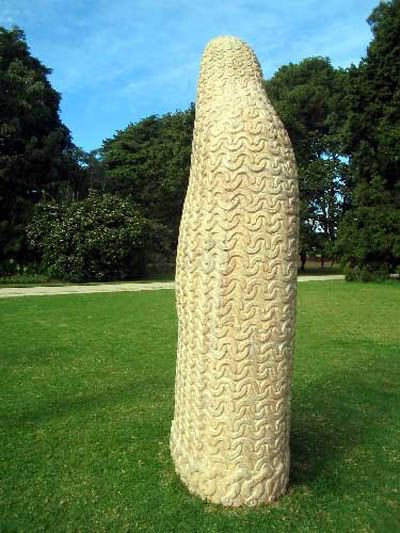 This one is nice, too. It's carved wood, and about 1&1/2 times the height of a person.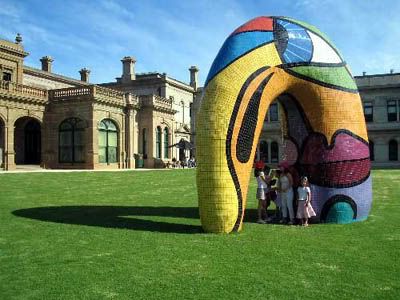 a girl sculpture.
a boy sculpture.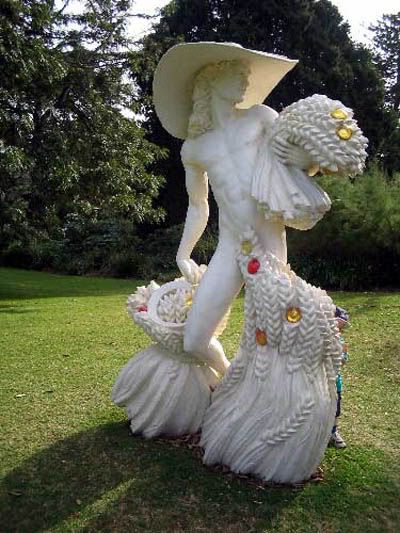 The winner. This one I do remember the name: "The Comrade's Reward." Those coloured spots are lights, which presumably flash at night. Cool, huh. I'd have it in my front yard. (kid not included.)